The Selfie Post Box is here!
Is it a photo booth?
Is it a video booth?
Is it a post box?
In fact, our selfie post box is all of these – it's the perfect portable photo booth that's loved by everyone!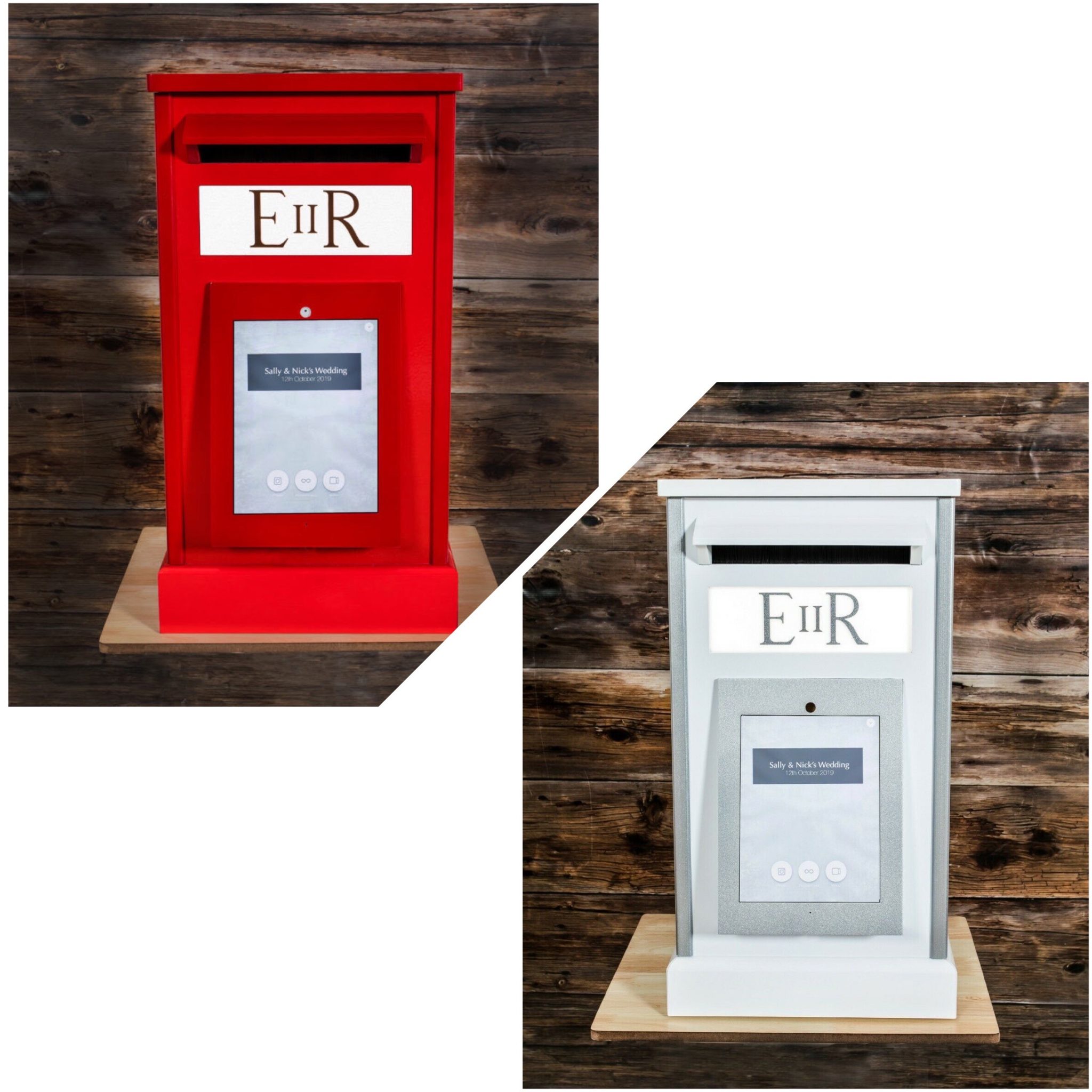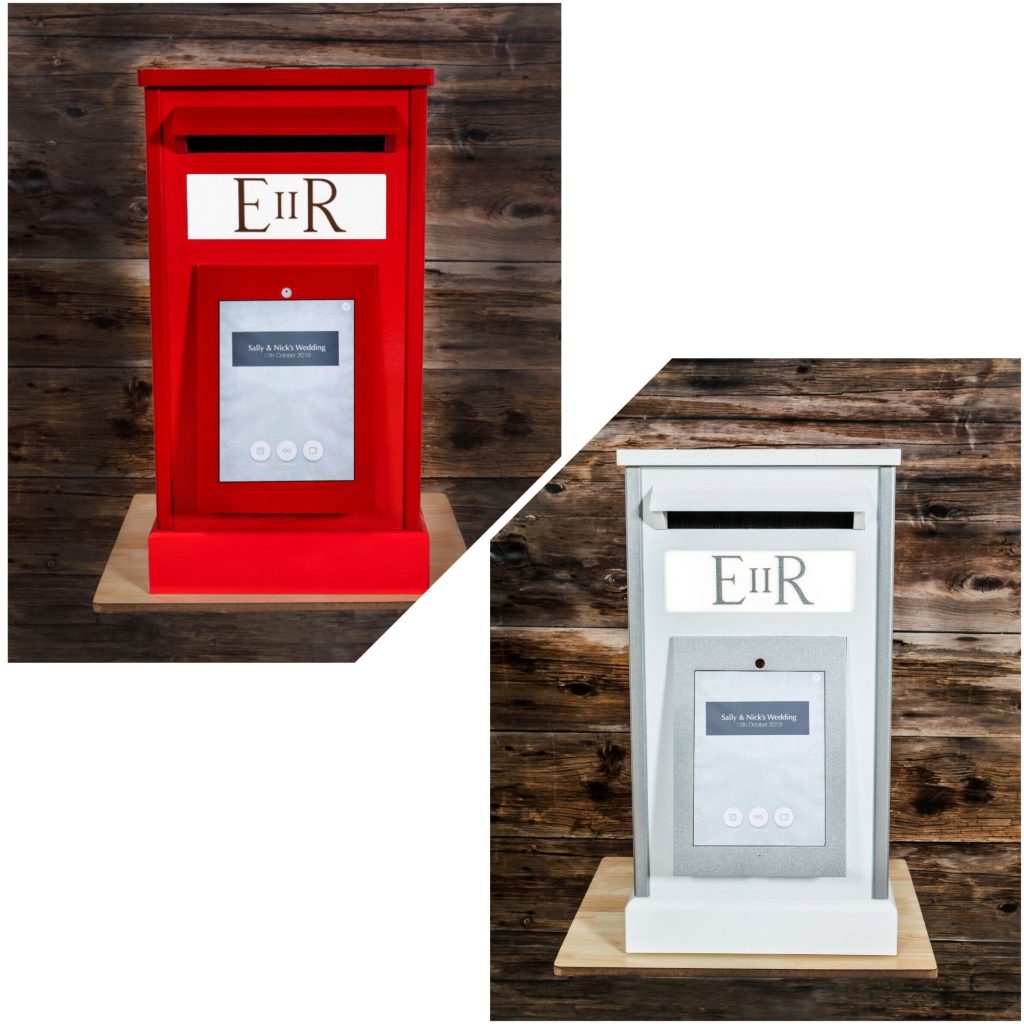 Collect wedding, birthday, or Christening wishes in style – and entertain your guests while you do it.
Our Selfie Postbox captures images, videos, GIFs and all your wedding cards stylishly and securely. All images can be branded with your name / event and important date and – along with the physical cards – you can collect video messages and photos from your guests. Virtual props are available for your guests to personalise their images and messages. And the Selfie Post Box doesn't require an attendant – making it the perfect option for parties and family gatherings.
Why you WANT a Selfie Post Box at your party!
your guests can leave you actual cards, as well as images and video messages
its stunning, quirky looks will draw attention and act as a wonderful icebreaker
it's easy to move, so you can have it at your wedding breakfast / reception during the day and while you dance the night away with your friends
you can choose a personalised digital photo template showing your names and date of your event
digital props available to customise your images
Selfie Post Box photos can be shared to Social Media, email and SMS … or you can keep them all to yourself and share them later
you can choose to have the best photos of the night printed and provided in a guest book
you'll get every single image taken during the event sent to you
Want to know more? Please check availability on the calendar to the right or fill out the form below.